A19 – Launch of the Imera Viaduct
7 Jul 2020
The launch of the seven segments that make up the deck of the new Imera viaduct on the A19 motorway has been completed "Palermo – Catania".

Tutti i vari hanno visto coinvolte le gru LR 1500 e LTM 1400 della Gradito Oleodinamica Srl che affidate ad esperti gruisti, coadiuvati dal lift manager Ing. Basile Vincenzo e guidati dal direttore dei sollevamenti Gradito Giuseppe, hanno traguardato tempi, costi e qualità del servizio offerto.

Lo sviluppo complessivo del viadotto è stato di 270 metri per un peso complessivo 1400 tonnellate circa, con il peso massimo sollevato su singolo varo di 280 tonnellate, un altro lavoro che si aggiunge alle referenze aziendali che confermano il Know-how della Gradito Oleodinamica Srl.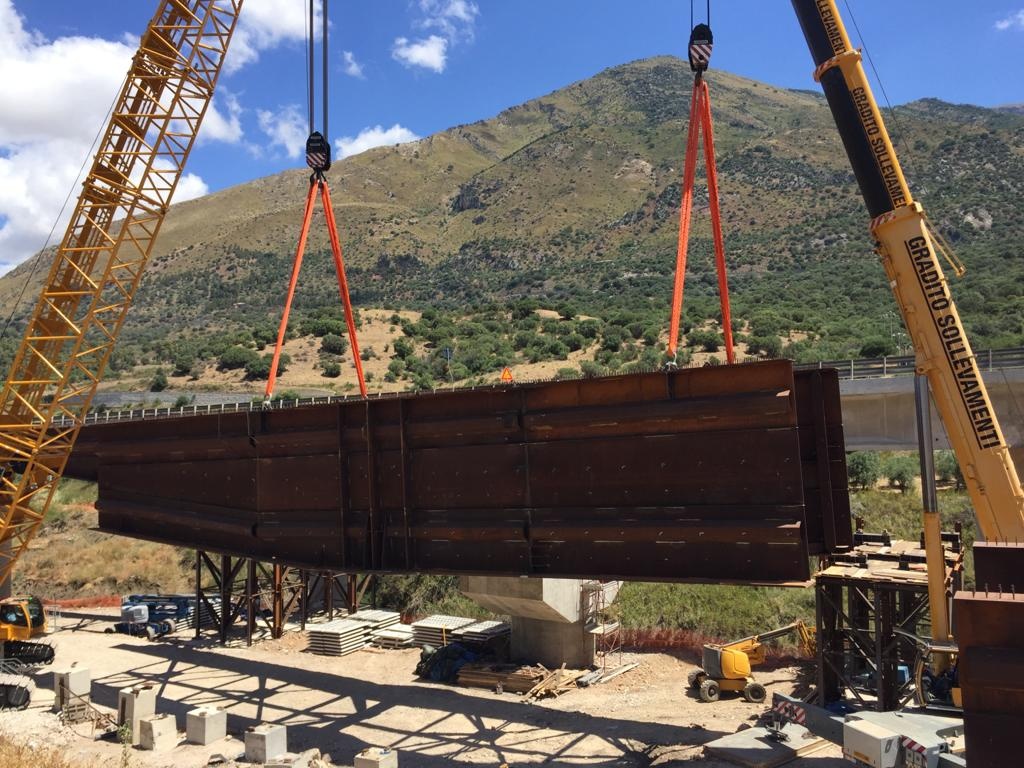 ---