Gradito has implemented an Integrated Management System for Quality Health Safety Environment Welding according to international standards.
The part of the system concerning Quality is implemented in accordance with standard 9001.
The company has suitable equipment and means for the realisation of both the process and the product / services.
Toperform the activities, it has qualified and specialised staff: Hydraulic Technicians who have taken specialisation courses with Bosch Rexroth, Qualified Welders (IIS, BV, ....) Level II CND Operators, Welding Coordinator, specialised Crane Operators who have taken courses with world manufacturers as Liebherr, staff who have been certifified on survival and rescue at sea courses.
Gradito has as its top priority the protection and health of the workers, the safety of industrial plants and the protection of th environment, so the integrated management system is implemented in accordance with the standards BS OHSAS 18001 and ISO 14001 and follows the cycle Deming (Plan – Do – Check – Act) (ITA_ "Plan – Fare – To verify – Sam ").
Choose security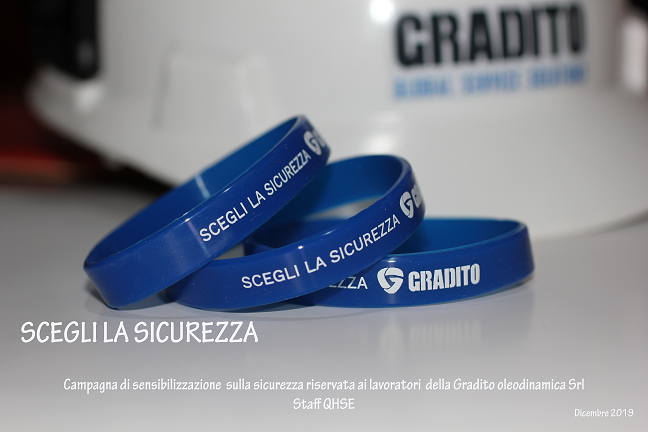 Gradito Oleodinamica S.r.l., shared with its workers the products made in order to transfer the content and spirit of the event "I sure am".

For greater sharing, silicone bracelets with the wording were distributed to all workers "Choose security", with a commitment to wear them for a period, so that "choosing security" becomes a habit. The activity will be promoted during the year 2020 and in each quarter, a group of workers will be invited by the HSE staff of Gradito Oleodinamica S.r.l. to make a photo clip on the topic in question.

The photo clips created at the end of the year will be shared with all the workers and the award ceremony will take place with a souvenir label.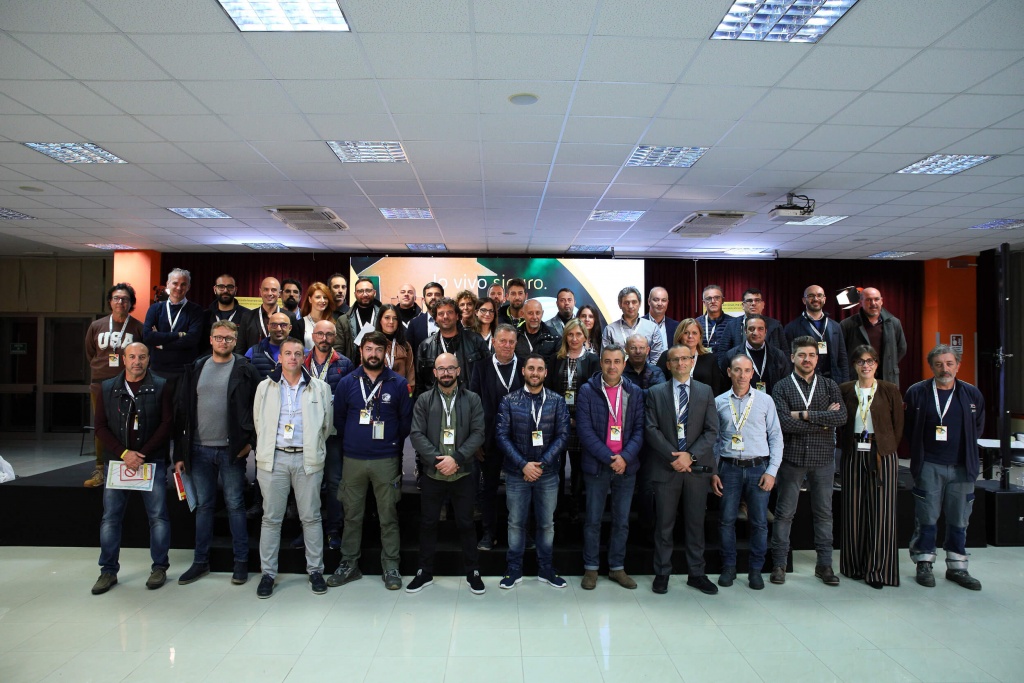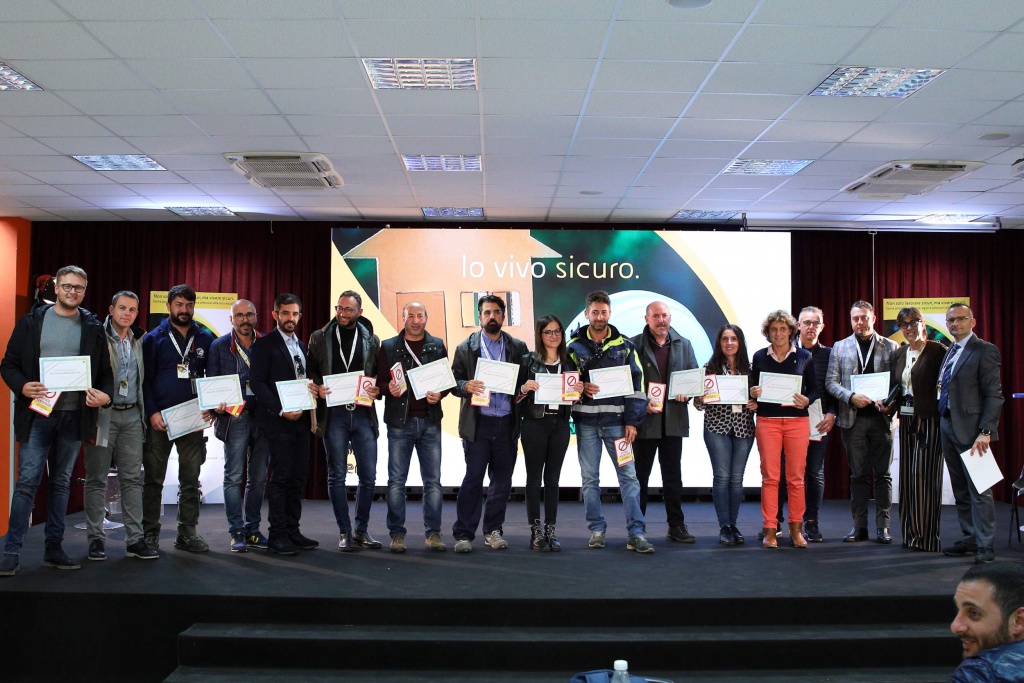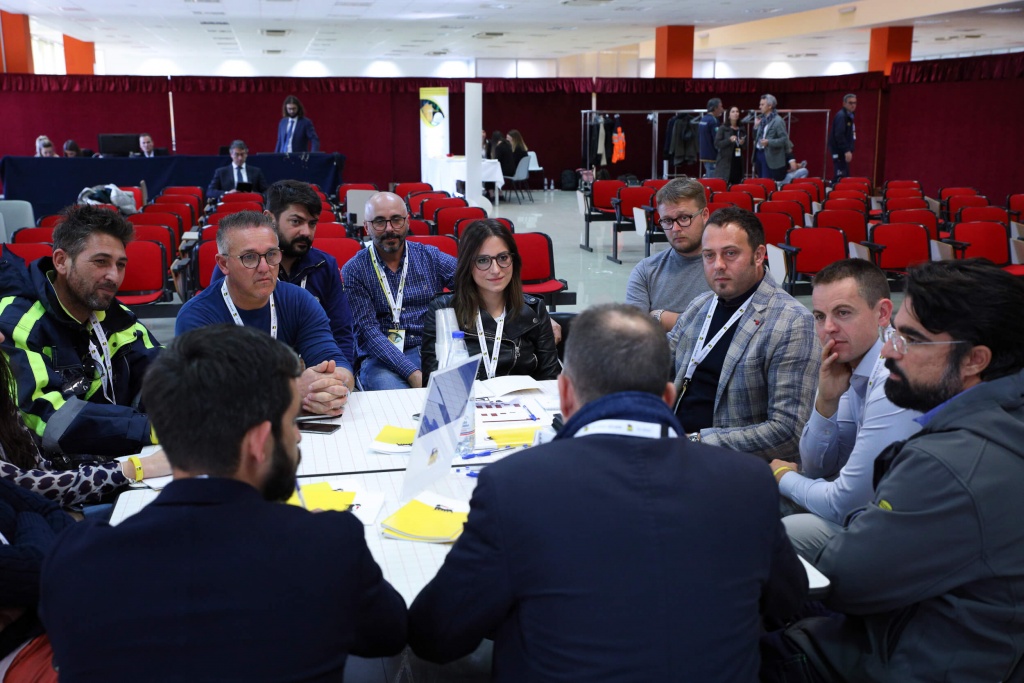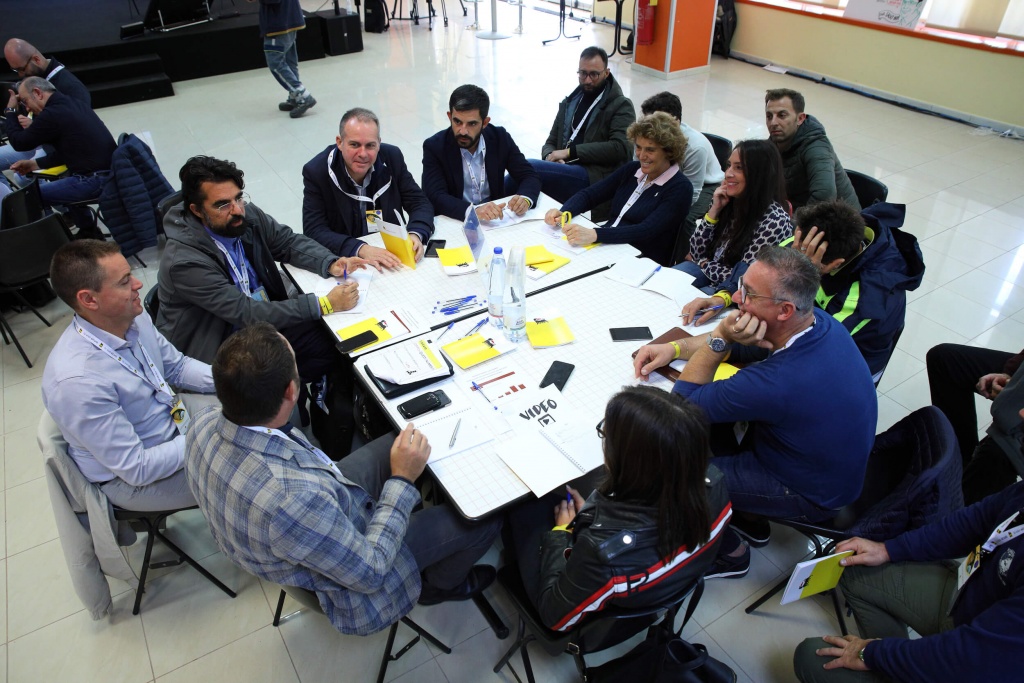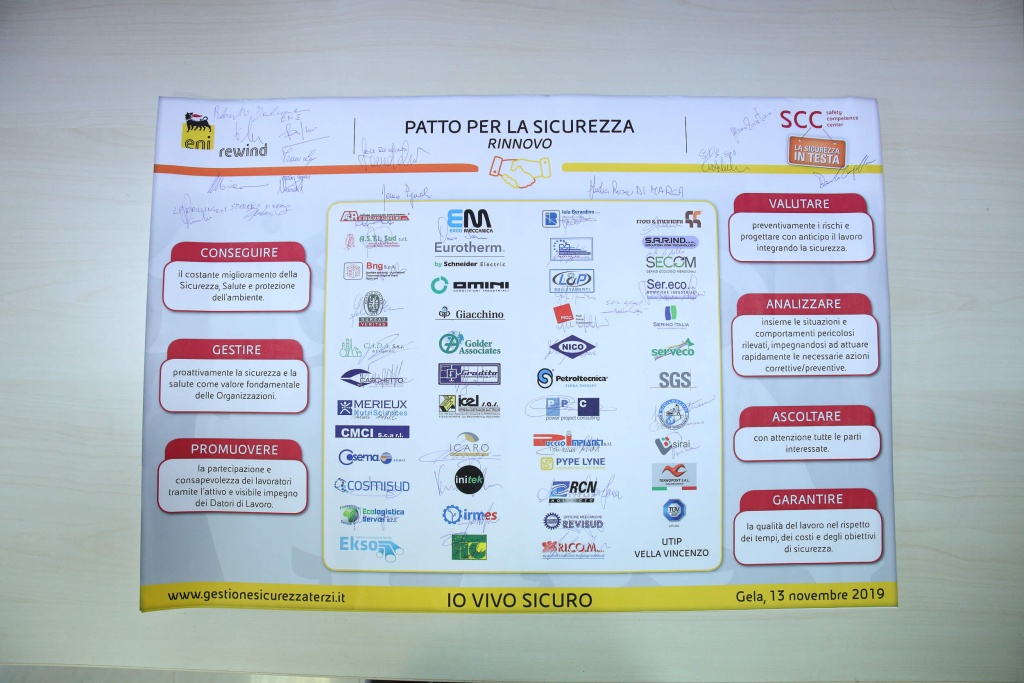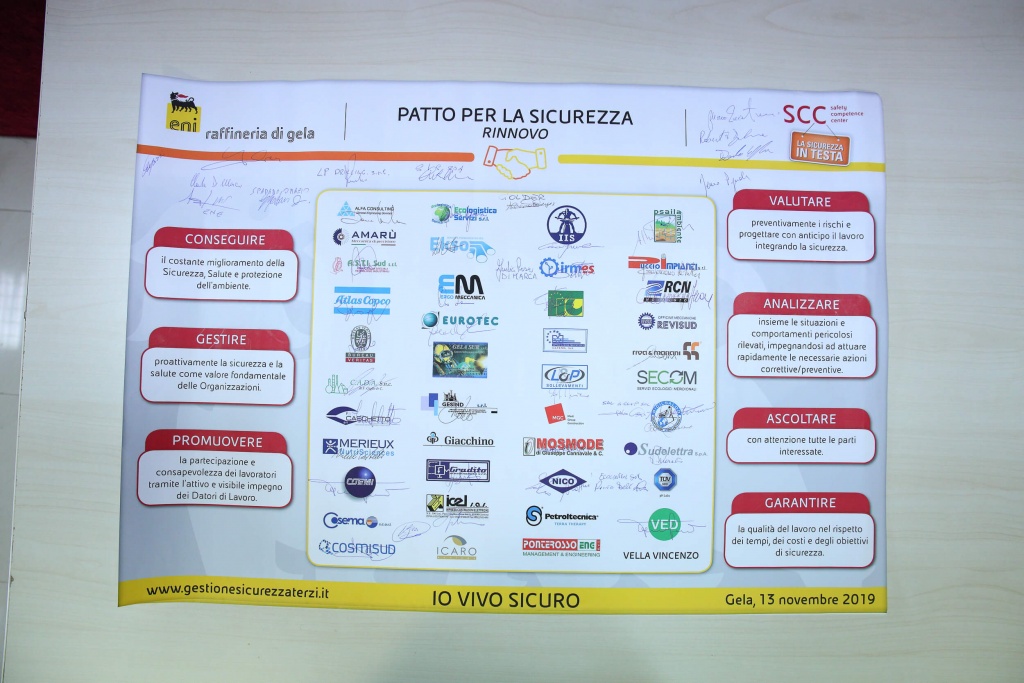 Technical training seminar

The Gradito Oleodinamica continues the training of its staff with a course of safety for inspectors of lifting equipment.

Training made possible thanks to a technical training seminar for inspectors of equipment for lifting and handling loads.